This is the first of several Christmas Dinner posts-I'll do a post per dish served, I think, with recipe and pictures included.

This year the theme was cranberry/raspberry, and resulted in all Christmas-color food!

I started working on Christmas Eve, with the salad dressing for the Cranberry-Raspberry Salad. The recipe is from the 12th Edition of the New Better Homes and Gardens Cook Book.

Ingredients for salad and dressing:

1 10-ounce package of frozen red raspberries in syrup, thawed (I could only find them in water, but it worked out fine)


1/4 cup sugar


2 teaspoons cornstarch


1/2 cup cran-raspberry juice


1/4 cup red wine vinegar


1/4 teaspoon celery seeds


1/4 teaspoon ground cinnamon


1/8 teaspoon ground cloves (I don't have an 1/8 spoon, so I eyeballed it)


1 10-ounce package fresh spinach, stems removed and leaves torn


1/2 cup broken walnuts (I omitted these)


1/3 cup dried cranberries


1/4 cup sunflower seeds


3 green onions, thinly sliced




First, I put the raspberries in a food processor and pureed them (no photo, because it was messy-the processor bowl leaked!)



Then I put the sugar and cornstarch in a medium saucepan and strained the raspberries into the pan.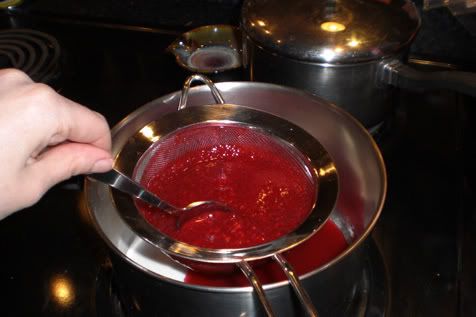 to get all the goodness I could, I stirred the raspberries so more juice could slip through the sieve.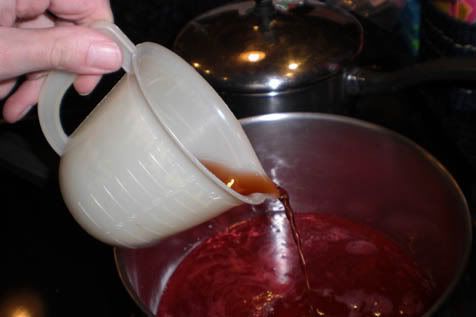 Then I added the juice and vinegar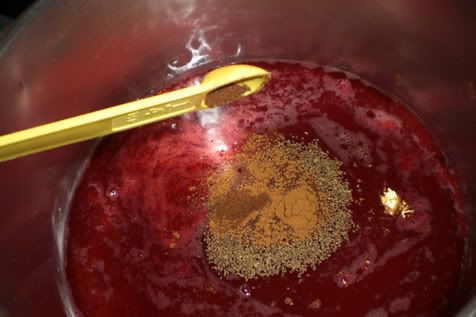 the cinnamon and cloves



and the celery seeds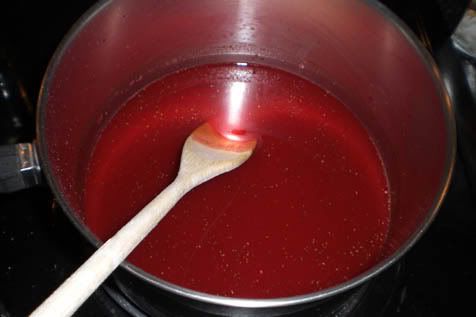 stirred and cooked over medium heat until thickened and bubbly, then cooked and stirred for 2 minutes more. Then I poured it into a jar and chilled it over night (the minimum chill time is 1 hour)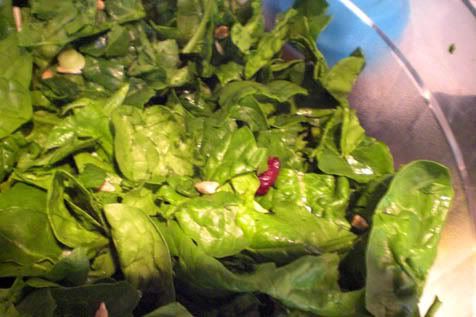 On Christmas Day, around 3:30, I put the salad together: Spinach, cranberries, sunflower seeds, and green onions tossed together.