So last week I made a white chocolate key lime tart, and that recipe calls for 8 egg yolks. I froze the whites for future use (well, 5 of them anyway--I'm not totally perfect at separating the yolk from the white) and that future use was the Bakingbites.com Lime Souffles.

Mine did not look as beautiful as the one pictured at the link, but damn did they taste good. There was a minor snafu, though. I have never eaten a souffle before, so I don't really know how its supposed to be, but I don't think how mine turned out is quite right. It still tasted awesome though, so. uhm. that's okay, right?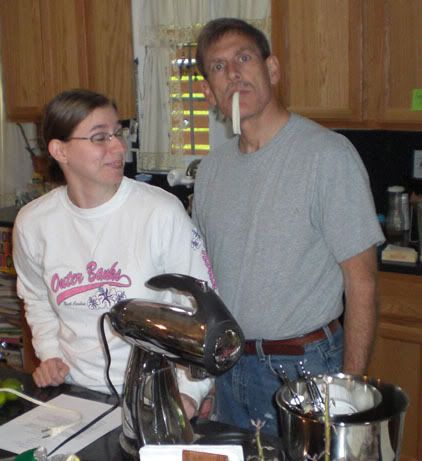 this is not a flattering picture of anyone, but its funny, so there you go. Dad is eating string cheese.



I started with juicing limes.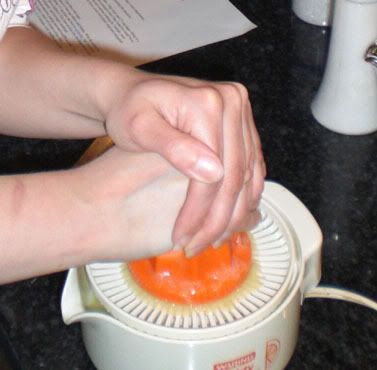 juicy juice juice. I was 1 lime short (bought 3, should have bought 4) so the fresh juice was augmented with bottled.



getting sugar to combine with lime juice and water...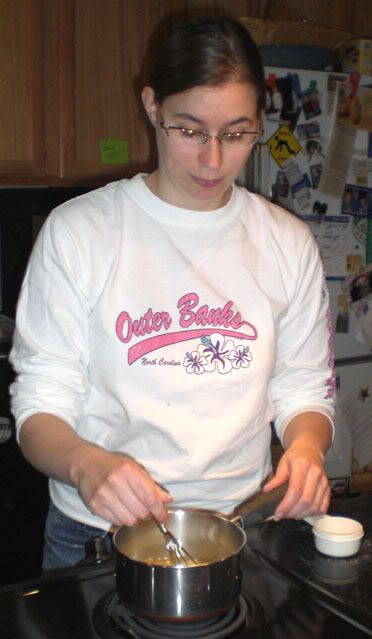 whisking said combined ingredients together



adding cornstarch and water to the mixture

after whisking, the mix went into the fridge to cool, and my photographer
Adam and I went to watch the Daily Show and Colbert Report (and a bit of Scrubs) while it chilled.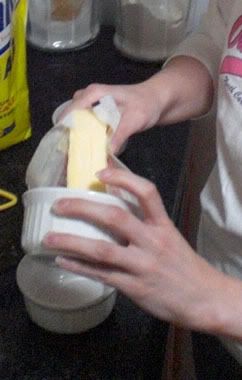 then I buttered the ramekins...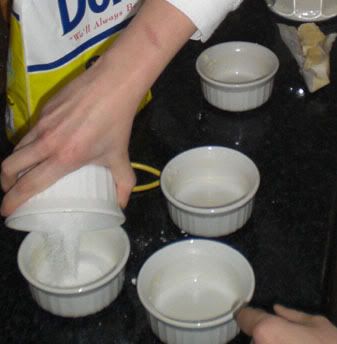 and sugared them.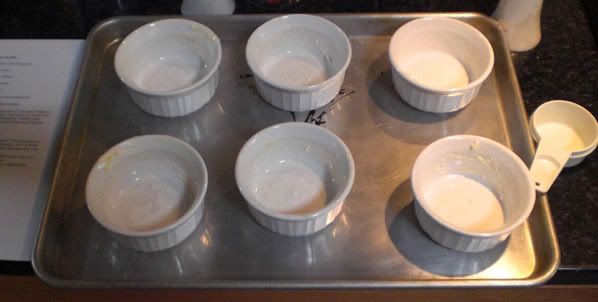 they're ready to be filled with souffle!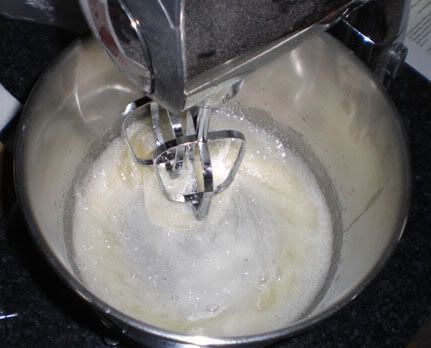 so I started beating eggs. I don't have a photo of them once they've reached soft peaks, because my photographer got a phone call. but trust me, they were lovely. added some of the whites to the lime stuff.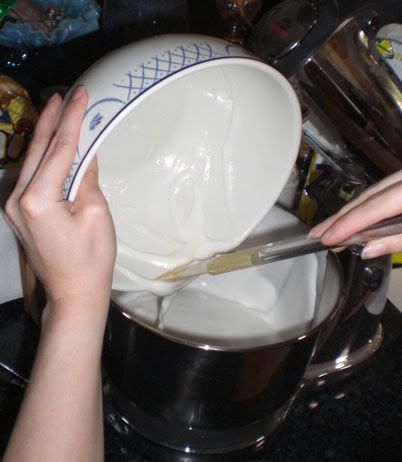 adding the egg white-lime mixture to the eggwhites



filled the ramekins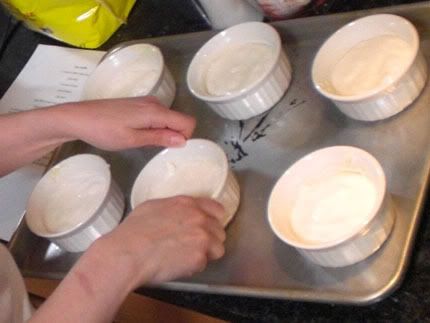 shook em so they'd smooth out and into the oven they went!



the oven bakes unevenly so I turned them very carefully around when the back three were browning but the front three were white as snow still



almost done!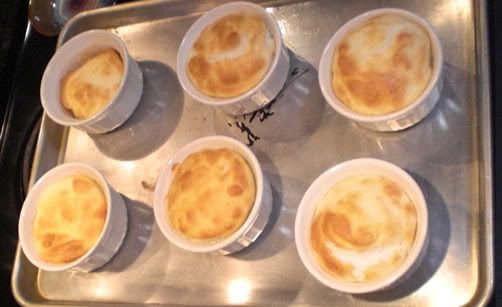 fresh out of the oven



time to eat



hot hot hot!


My theory about the error is that I did not fold the whites and lime mixtures well enough. Adam's is that I didn't bake long enough. Either way, there was a delightful cloud of meringue on top of delicious but jelly-ish lime goop (kinda like when jello is partly set but not yet solid). again, very tasty. but I think not right. Questions, comments, suggestions? Especially that last one, please!